Keep your Movie Collection under Control with the Video Organizer!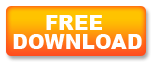 Video organizers are gaining popularity day by day. It's not surprising at all, since movie collections have become so extensive that a human being alone (with high-tech support) could hardly manage them successfully. Why do users like video organizers so desperately? What are the major points to consider when choosing one?
First of all, video organizers allow you to store all kinds of movies in a single place. For the overwhelming majority it is very important. Movie collections have put on a lot of weight by now. Many of them are really diverse, as the technology is moving forward with rapid strides. Now we have all kinds of videos in the collection - DVDs, CDs, VHS tapes, much promising Blu-rays, etc. And organizing them all, so that you could quickly find one of your favourites is one of the hardest nuts to crack!
Another important point is the easiness and quickness of adding and updating movie info. This software spends seconds while humans spend hours! That's really so. All you need to do to add a film to the collection is to enter the title - that's it. All the rest of the work is going to be done by the video organizer automatically! Moreover, it's going to spend very little time indeed. If you like TV series like "Dr. House" or "Friends" with many episodes, video organizers are just essential! They automatically collect the info about all the episodes - saves a lot of time, doesn't it?
High-quality video organizers, like All My Movies, also make it possible to collect info about actors and directors mentioned in your collection. It's easy and it's very convenient! Any moment you've got fresh updated info about actor's biography, filmography, and their photos, of course. It gives so much pleasure! So do view modes! For examples, in one of the best video organizers today, there are several view modes and templates available. Choose any to your liking and get your ideal movie collection.
Highly professional video organizers having an amazing set of functions also enable you to print your collection and make a nice album to look through tonight and make a choice. You can add your own screenshots to the movie card and set personal marks as well. You can also filter your collection by those marks and sort and group it in a number of other ways. It's really valuable! So, personalize your collection to the maximum and feel unique!
Another useful feature of modern video organizers is an easy-to-use loan manager. It makes it possible to keep track of all the movies in your collection. For example, All My Movies has a really efficient one! Using it you won't have chance to forget or lose a single movie of yours!
So, that's a shot list of benefits you get organizing movies in your collection using a video organizer. If you manage to get one of the best (like All My Movies), there will be nothing easier than keeping no-matter-how-large collection under control!